The Pacers - Forget Everything You Know
£

15.00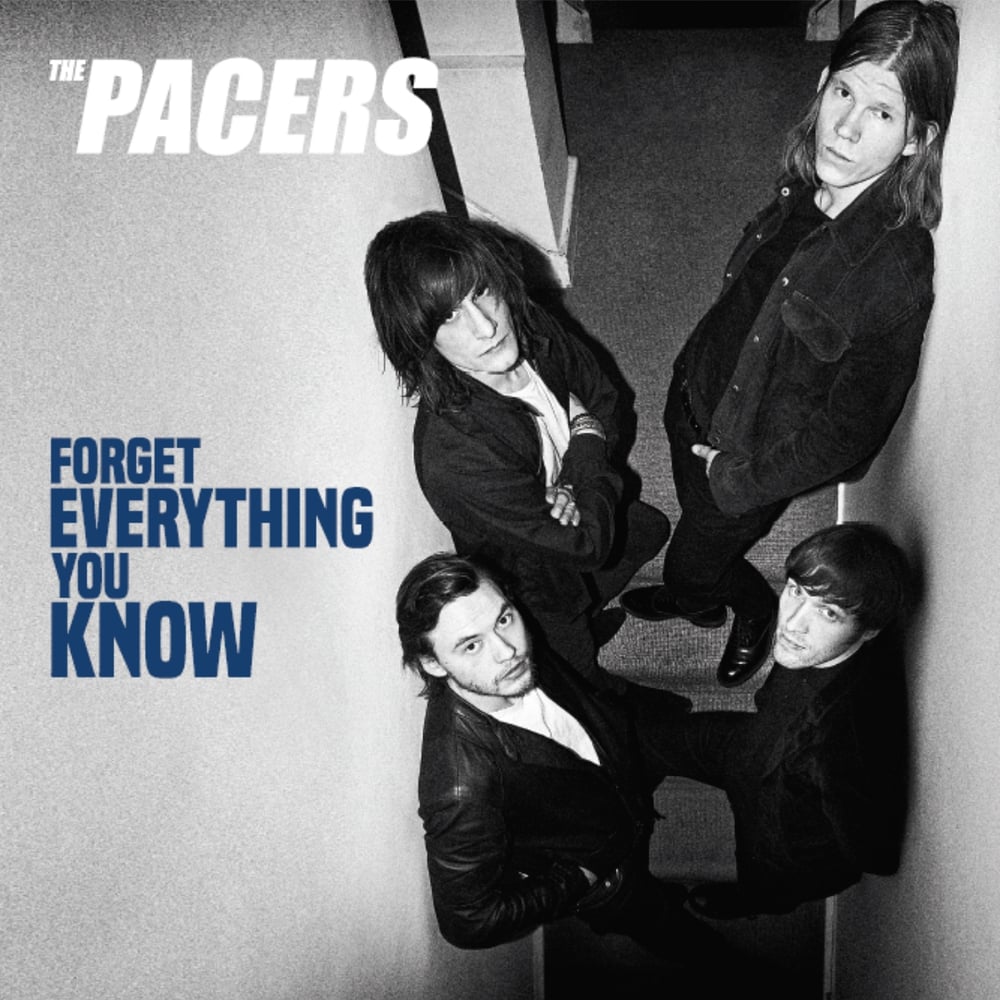 *Release Date : 7/12/18*
THE PACERS - FORGET EVERYTHING YOU KNOW
High Quality 12" Vinyl, full colour matt sleeve + insert
⭐⭐⭐⭐
"Supremely confident and brilliantly delivered debut album"
- Shindig! Magazine
"If anyone tells you guitar music is dead, play them The Pacers debut album!"
London's hardest working Garage Psych group The Pacers have finally found time to get in the studio and record their barnstorming debut album "Forget Everything You Know".
From the primal riffing and snotty vocals of opening track "I'm Down" The Pacers set their stall out early and there's no way you're window shopping now. The primitive stomp of "Mirror Man" is swiftly followed by the infectious merseybeat on acid of "How Will I Know?", "A&E" is another caveman romp intersped with some early 90's jangle pop, side one ends with live smash "Part Of That Scene" and it's diatribe on the vacuousness of the London Club scene.
The eastern vibe of "Losing Touch" is the gentle side 2 opener that seagues into the punkabilly strut that is "It's All Over", "Where I'm Going" is an anti ballad and title track "Forget Everything You Know" is full of chopped chords, feedback and screaming, what's not to like? "Highs & Lows" owes as much of a debt to mid 90's indie as to the 60's garage punk that peppers the rest of the record. "WIred Love" has a riff to die for, a thumping kick in the goolies of a song, what a way to close an album, it'll leave you hot, sweaty and a bit queasy. Fan-flipping-tastic!
The Pacers are a four piece band based in London who draw their influences from the sixties Psych/Garage scene, mixing it up with their own unique ideas to create unforgettable and energetic live performances in the same vein as The Stooges and The Stones, with a healthy dose of freakout psychedelia.
Debut 7" single "Losing Touch" was released in 2015 and is still a live favourite, available online for the first time here!
Follow up single "Mirror Man" is now available for download and streaming, as endorsed by BBC 6 Music.
The singles "How Will I Know?" and "Losing Touch" are available from our shop now!